DEATHS, SUFFERINGS, FEARS--too many to count, all without warning, indiscriminate, not man-made, the
result of the natural process of evolution.
How do you wrap your head around it?
New Yorkers in the borough of Queens queue at Elmhurst hospital (the center of the city's coronavirus crisis)

f

or tests as 13 deaths are reported in one day (AP)
A hero: a haunting image out of Elmhurst Hospital in Trump's native Queens that appeared to rattle him.
A supply shelf in Elmhurst Queens hospital. Dr. Colleen Smith tells ABC News the orange bags are body bags for the deceased.
Workers construct a makeshift morgue outside Manhattan's Bellevue Hospital on Wednesday, March 25, 2020.
Refrigerator trucks are being used as makeshift morgues in New York. (AP)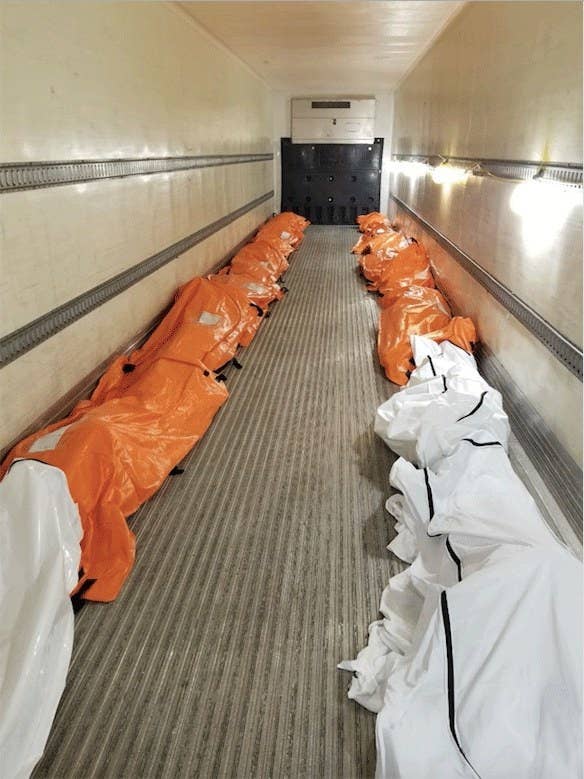 A 38-year-old nurse at a Manhattan hospital shared this image yesterday of the inside of one of the refrigerated trucks lined on either side with the dead bodies of covid-19 victims. (Daily Mail)
Nature's handiwork